---
---
Free Patterns
Babies/Kids
Adult Clothing
Other Patterns
---
Knitters Will Love...
---
Knitting Stitch Patterns
Mock Cable
Contributed by Maryann Walsh This pattern stitch is reversible; no need to twist stitches to achive this easy to knit mock cable pattern stitch.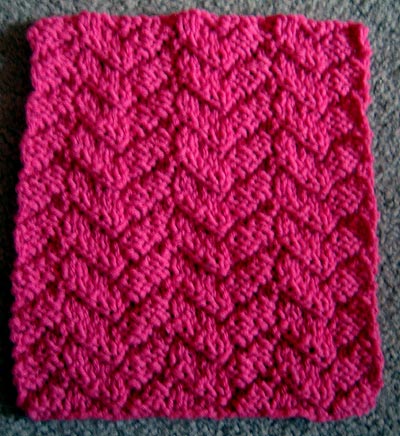 Multiple of 10 Row 1: p4, k1, p1, k4
Row 2: p3, k2, p2, k3
Row 3: p2, k2, p1, k1, p2, k2
Row 4: p1, k2, p2, k2, p2, k1
Row 5: k2, p3, k3, p2
Row 6: k1, p4, k4, p1 Rep Rows 1-6. Free Pattern Featuring This Stitch See Abbreviations and the Glossary for help.