---
---
Free Patterns
Babies/Kids
Adult Clothing
Other Patterns
---
Knitters Will Love...
---
Knitting Stitch Patterns
Garter And Loops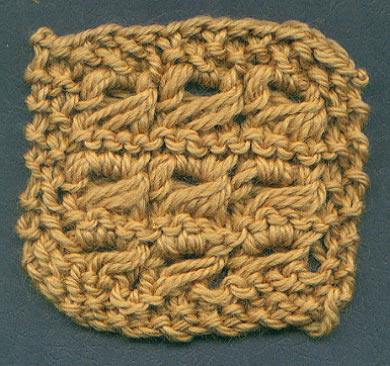 Multiple of 4
Two selevedge sts, one on each side, are required as well. Row 1: Insert needle into stitch as if to knit. Wind yarn around three times. Complete by knitting the stitch and removing from left needle as usual. Rep for every stitch.
Row 2: Remove loops off needle and place large remaining stitch on right needle. Repeat three more times. When there are four large loops on right needle, transfer back to left needle and knit, purl, knit, purl into all 4 stitches at once. Repeat across.
Row 3: k
Row 4: k Free Pattern Featuring This Stitch See Abbreviations and the Glossary for help.