---
---
Free Patterns
Babies/Kids
Adult Clothing
Other Patterns
---
Knitters Will Love...
---
Loop Baby Blanket Knitting Pattern
Designed by Misty McLaughlin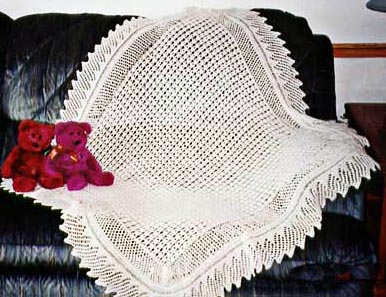 Knit by Sheron Ruffell

This beautiful baby blanket pattern is reversible and knits up quickly. It's much easier than it appears! Materials: Approximately 16 ounces of heavy worsted or bulky weight yarn
Size 10 US (6 mm) needles (gauge not vital)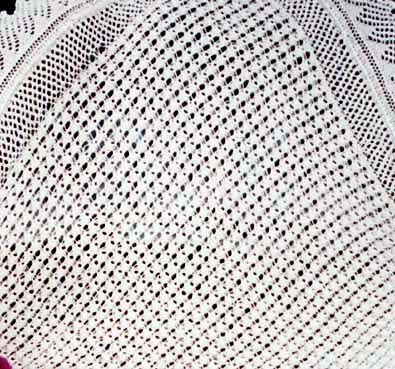 Knit by Sheron Ruffell

Instructions: CO 126 st or any multiple of 4 plus 2 (which are selvedge stitches knit in garter stitch). Row 1: K1. Insert needle into next stitch as if to knit. Wind yarn around needle three times (as if you were making three yo's). Complete the stitch by knitting it. Rep across, end k1.
Row 2: K1. Remove loops off left needle for one stitch and place the resulting large stitch on right needle. Rep three more times. You'll have four large stitches on right needle. Transfer them back to left needle and knit, purl, knit, purl into all 4 stitches tog. Rep across, end k1.
Row 3: Knit
Row 4: Knit Rep Rows 1-4 until desired length. BO. Finishing: Crochet a border of your choice around the blanket. You can also knit an edging and sew it on. See Abbreviations and the Glossary for help.