---
---
Free Patterns
Babies/Kids
Adult Clothing
Other Patterns
---
Knitters Will Love...
---
Knitting Stitch Patterns
Plain Diamonds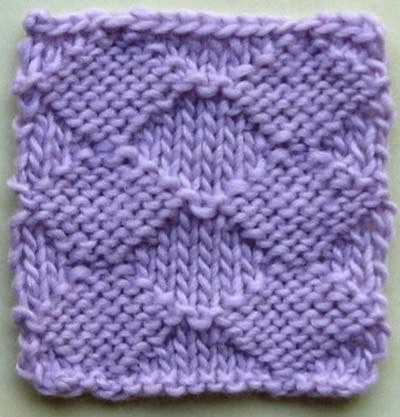 Right Side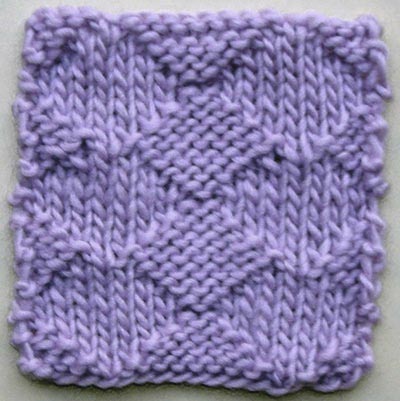 Wrong Side There are many stitch patterns featuring variations of diamonds; this one is fairly simple. The St st and Rev St st diamonds are reversed on the right and wrong sides. Multiple of 9 Row 1 (RS): k4, *p1, k8; rep from * to last 5 sts, p1, k4
Row 2: p3, *k3, p6; rep from * to last 6 sts, k3, p3
Row 3: k2, *p5, k4; rep from * to last 7 sts, p5, k2
Row 4: p1, *k7, p2; rep from * to last 8 sts, k7, p1
Row 5: P
Row 6: Rep Row 4
Row 7: Rep Row 3
Row 8: Rep Row 2
See Abbreviations and the Glossary for help.