---
---
Free Patterns
Babies/Kids
Adult Clothing
Other Patterns
---
Knitters Will Love...
---
Knitting Stitch Patterns
Open Work Garter Ridges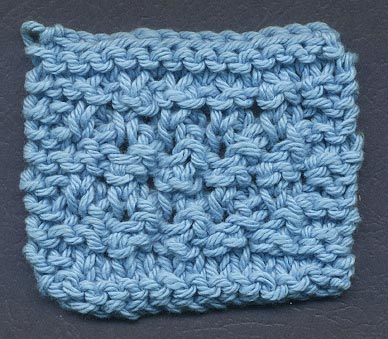 Any even number The stitches are decreased on Row 2 and then increased back to the original number on Row 3. Be sure you end with Row 3 completed. A selvedge stitch is needed on each side to work this pattern stitch. Row 1: p
Row 2: k2tog across
Row 3: *k1, m1 by knitting into the bar between the sts. Rep across. Free Pattern Featuring This Stitch See Abbreviations and the Glossary for help.